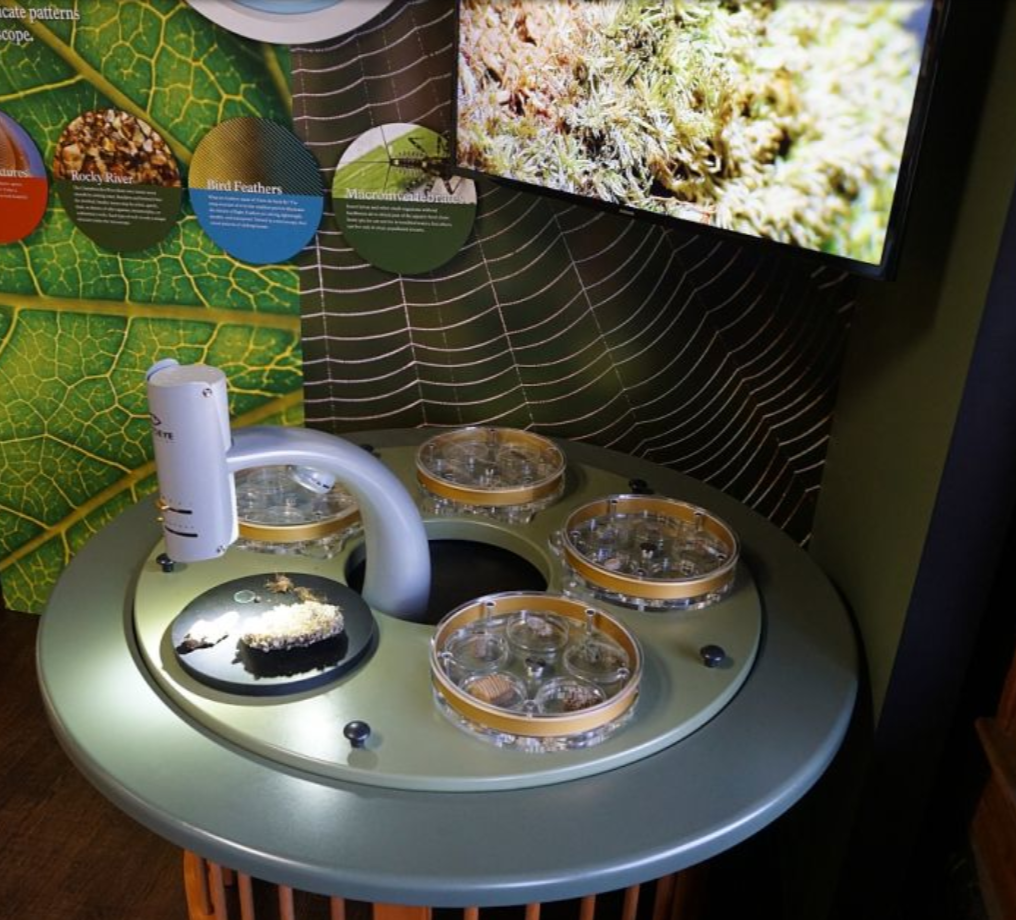 Microeye Videomicroscope and Accessories
---

Discovery HD 1080p Videomicroscope - $3,495

Universal Plinth - $445

HDTV Display - $300

Speciman Turntable - $595

MicroLens kit (60X, 150X, 300X, 600X) - $1,895

Speciman Turntable Extender - $475

Polariser - $345

---
Total - $7,550


DISCOVERY HD Videomicroscope:
The ELC constantly strives to find new ways to connect visitors to the natural world. The addition of the Microeye to our Discovery Station will provide an opportunity for visitors to have a truly up close view of the lagoon and surrounding area using this museum-quality microscope, specifically designed with features to make the microscopic accessible to all. ELC staff will use this microscope as a center piece for a rotating series of exhibits to ensure that there is always something new for guests to discover at the ELC.

Universal Plinth:
More, than just a base, the Universal Plinth provides a secure structure for the specimen turntable and housing for the polarizer attachments.

HDTV display:
A HDTV display will be wall-mounted in our Discovery Station to offer guests the most crisp, vivid display of the DISCOVERY HD Videomicroscope imagery.

Specimen Turntable:
Guest will use the specimen turntable to explore a variety of objects in vivid, high resolution magnification. Microplastics to mangrove flowers will be viewed like never before!

MicroLens Kit:
With the MicroLens kit, ELC guests will explore and discover like never before. The variety of magnifications will offer un-paralleled views and can display highly detailed images of a countless array of objects. Diatoms to tardigrades are yours to explore at the ELC!

Specimen Turntable Extender:
The specimen turntable extender is a great way to display larger objects that might not fit into the original turntable. Discover the variety of life in a sample of water or check out how earth worms move through a sample of soil!

Polarizing Attachment:
The polarizing attachment will be used as a colorful communication tool. This polarizing attachment with be a key component in our Microplastics educational display, coming soon to our Discovery Station! Guests will explore how large plastics breakdown into smaller microplastics, using color as communication tool. With this attachment plastic stress fractures can be easily identified.