Description
Summer Camp - Ages 6-10
Date & Time
August 1st - August 5th | 8:30 AM - 3:00 PM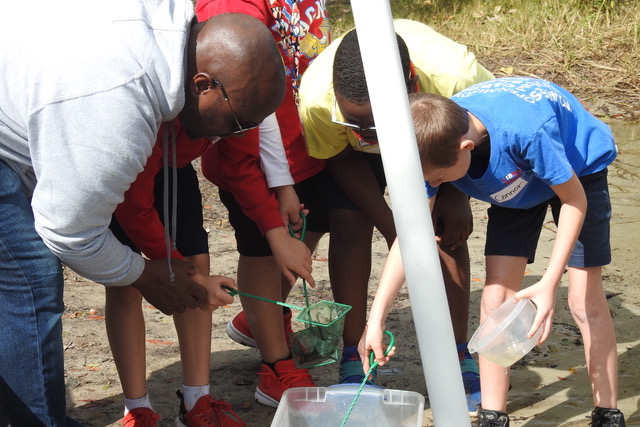 End of Summer Bash I Summer Camp
Ages: 6-10 years
Date: August 1 - August 5, 2022
Time: 8:30 AM - 3:00 PM
Camp Description: A hodgepodge of all the most beloved camp favorites, this week is a sure way for your child to end the summer with a bang and get their mind ready for school! Throughout the week, campers will enjoy different activities from pond dip-netting and island exploration adventures, to exciting nature scavenger hunts and craft projects, all while getting a chance to meet some of our favorite lagoon-island creatures!
Please review the following documents outlining our terms and conditions:
Sunscreen and Repellent Policy
Photo Release: 
We reserve the right to photograph participants and share the photos unless you opt out at the front desk upon arrival for the program.
Refund Policy: 
Refunds will be available up to 2 weeks before start of camps minus a fee of $25 per week to cover costs associated.
Camp Full?  Click Here To Join Waitlist