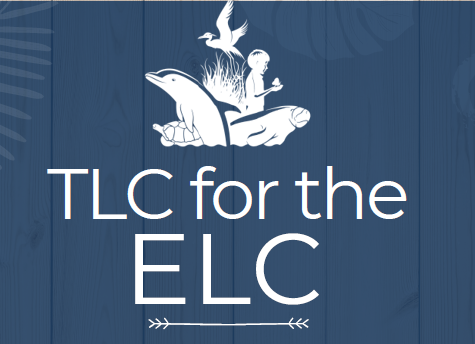 When you buy a boardwalk plank through our "TLC for the ELC" program you will be commemorating your celebrations while helping the ELC revitalize its infrastructure because all monies raised will be used to replace worn out boardwalks, stairs, hand railings and roofs. It's a win –win!
We will be using recycled composite decking which is made from recycled materials, including reclaimed wood and sawdust as well as recycled plastic from many common household items.
Your support during these difficult times is especially valued and needed. Your participation in support of this program will be meaningful by:
Giving a gift to a loved one

Commemorating a special occasion

Honoring a person, group or pet

Observing a special anniversary

Celebrating a family reunion or vacation
In addition to leaving your indelible imprint on our boardwalk the impact of your gift will improve our infrastructure by:
Making our campus a more beautiful place

Increasing safety in a place for individuals and groups to learn

Improving uniformity of boardwalks to level out surfaces for physical exercise

Elevating a sense of pride in our Environmental Learning Center
The ELC wants to be the keeper of your memories and we hope you will help us reshape a brighter future, as we revitalize and recover together.
If you would like to help us get started on building a better future please order now through this page or email give@discover@elc.org or call 772-589-5050 ext. 113.
Click Here For Environmental Learning Center Boardwalk Plank Replacement Policy