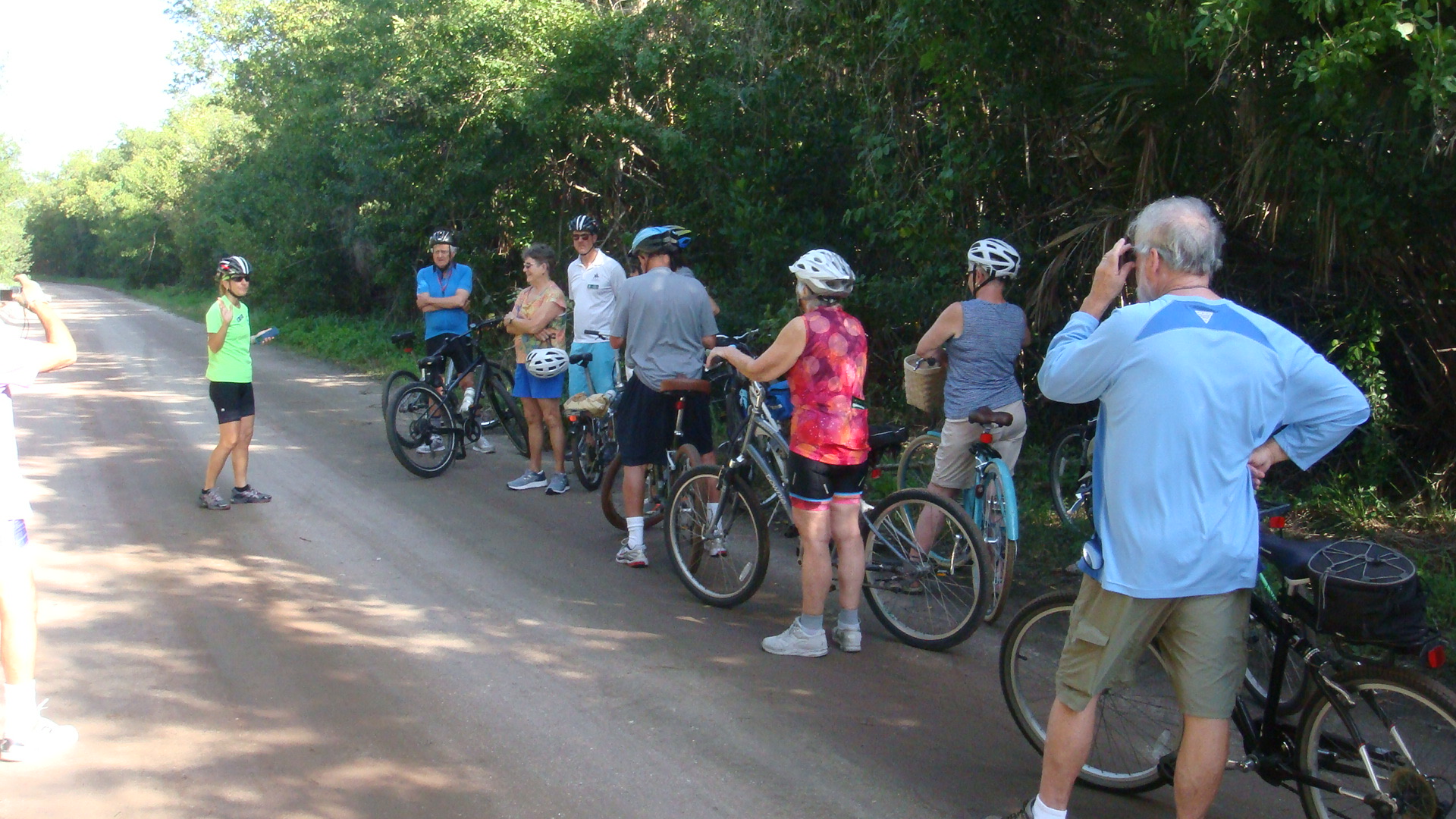 Join our knowledgeable nature guides/ bicycle enthusiasts for a comfortably paced eight mile tour of the historic Jungle trail. The tour starts and ends at Captain Forster's Hammock Preserve and includes several interpretive spots where you will learn about the history of the Jungle Trail, Capt. Forster's Preserve, and more. Bring your bike and join the fun.
Program Dates:
Saturday, November 16th
Program Time:
Location:
Tour starts and ends at Captain Forster's Hammock Preserve:
Vero Beach, FL 32963
South of 510 on the Jungle Trail
​What to Bring:
Bicycle w/1.5"-wide tires or larger
Bicycle helmet* and sunglasses
Water bottle, snack, sunscreen, bug repellent
Minimum Age: 8 Years
The Jungle Trail is open to automobile traffic and biker must be able to peddle for two hours (with stops)
​
If you would like to join us but don't have a bike?
Contact Orchid Island Bikes & Kayaks at 772-299-1286
*We recommend everyone wear a helmet. Riders under 16 years of age are required to wear a helmet under Florida law:
A bicycle rider or passenger who is under 16 years of age must wear a bicycle helmet properly fitted, fastened securely upon the passenger's head by a strap and that meets the federal safety standard for bicycle helmets, as defined by the Code of Federal Regulations (16 C.F.R. Part 1203). The term passenger includes a child riding in a trailer or semi-trailer attached to a bicycle.